N
o Birds this Sunday morning. But a long drive up to Vermont. Py took the 9am ferry boat to CT and kept moving with his four wheeler up North. At about 12:15 he passed the border to Vermont and the terrain got little more rolling. It got dark and a heavy rain poored down...
Getting deeper into the Apalachians, nice little villages...
some passes and winding roads...
Approaching the destination at about 2:30 the sky cleared up a bit...
Here a nice barn, just a few 100yd from the base camp in Warren, up West Hill Rd.
The domizil of a few "Birds" for the next couple of days...
In the middle of the woods a nice rustic house, cosy inside :-)
Py checked out the area, a pretty good climb up on W. Hill and smooth dirt road at the very end.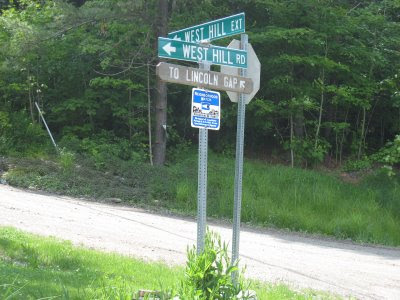 There was some time left for a warm up and get a taste of the area ride later afternoon.
Very nice so far :-)
View Larger Map